Product insurance for businesses
Did you know that we also offer product insurance for businesses?
With a product insurance with Mentech, you are guaranteed a fast turn around time and world-class service.
Product insurances play really well with our other solutions, including Mobile Asset Management. Get it all together in one place!
Use our smart calculator below and see what we can offer you.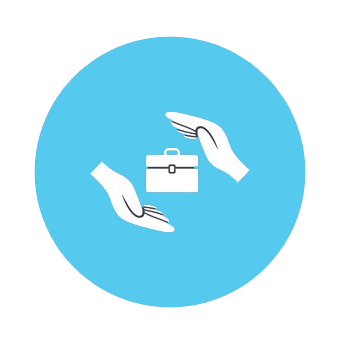 What is covered?
✔️Smartphones, tablets and laptops as well as possibly supplied equipment.
Electrical or mechanical malfunctions and breakdowns after the expiry of the originally included warranty / complaint period if stated in the insurance certificate.
Accidental, unforeseen and external damage if stated in the insurance certificate.
Where am I covered?
✔️The insurance applies everywhere in the World except in countries that are subject to financial sanctions, however, repair or replacement of the insured item can only take place in Denmark. 
What is not covered?
❌Accessories worth less than DKK 300.
❌Theft and loss of any kind.
❌Damage due to fire.
❌Exterior wear and cosmetic damage.
❌Consequential damages of any kind including loss of data or software.
❌Loss or damage directly or indirectly caused by a virus.
Restrictions
⚠️The insurance covers a maximum of costs corresponding to the item's original purchase price.
What are my obligations?
ⓘ Read the insurance conditions and the product information document. Save the insurance certificate and purchase invoice for any future use in the event of damage.
ⓘ When you report a damage, you may be asked to submit the necessary documentation and / or copy of your insurance certificate or your purchase invoice.
When and how do I pay?
ⓘ The insurance is paid in connection with the purchase of the insured unit and for the full period.
When does the insurance take effect and when does it expire?
ⓘ The insurance takes effect on the delivery date and runs for 24 to 48 months, as stated on the insurance certificate. Thereafter, the insurance expires automatically and cannot be renewed.
ⓘ In the event the unit is swapped or replaced, insurance continues.
How do I cancel the insurance?
ⓘ The insurance can be terminated by the insurance company at any time due with a notice of one month plus 30 days by sending notice to the insured.
You have a 14-day right of withdrawal for the ⓘtaken out insurance, with full return of paid premium (if there has been no compensation payment on the insurance). Thereafter, the insurance can be terminated at any time with a notice of 30 days until the end of a calendar month.
Termination is made to Mentech by e-mail: info@mentech.dk After the policy ends, the paid premium will only be returned for the possible period where there is no coverage.
Contact US     And hear more about what we can offer you
Or call us now ☎ 70 666 903